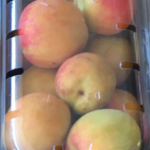 Varieties: Bebekou, Diamantopoulou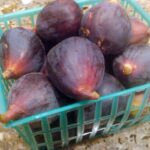 Mission figs are purple black, elongated and pink inside. Particularly sweet and syrup, excellent with fresh cheese or yogurt. To eat fresh or dried up.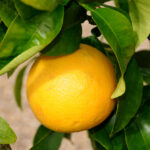 Variety: Citrus x. paradisi
Nova mandarines are seedless fruits containing more fibers than Clementine. Perfect for juices ! Encore mandarines are coming late in the season. Super juicy and sweet, they can be kept longer in the fridge than any other.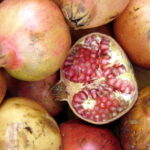 Local variety. Red inside, very sweet.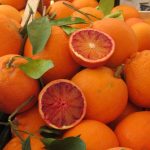 Varieties : Moro, Tarroco
These oranges are sweet, juicy and very savoury. The red color varies depending on the season and variety (Moro are redddish outside and blood-red inside, while Tarroco are orange outside and light-red inside). It comes from the anthocyanin pigment. They have a high ratio of vitamin C.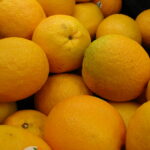 Smaller Oranges with thin skin, very juicy, less sweet than Winter Oranges.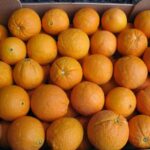 Varieties : Merlin, Navel, Navelin, New Hall, Lane Late
The Merlin variety is the best eating orange. The fruit is big and round shaped and has a light orange peel colour. Its flesh is sweet, fragrant and naturally very juicy. They have no pees and are easy to peel. Merlins can be eaten out of hand, juiced, or used in jam and dried fruit production.
They are available from November through April, with peak supplies in January, February and March.
Sidney Louis Walter Merlin was a British botanist and an Olympic Gold medalist who was born in Greece. He is best known for the introduction, in 1925, of the "Washington Navel" orange variety to his estate in Corfu. To this day, it is known in Greece as "Merlin".