OUR FRUITS
APRICOTS – BERGAMOTES – CLEMENTINES & MANDARINES – FIGS – GRAPEFRUITS – GRAPES – LEMONS – ORANGES – POMEGRANATES
---
Apricots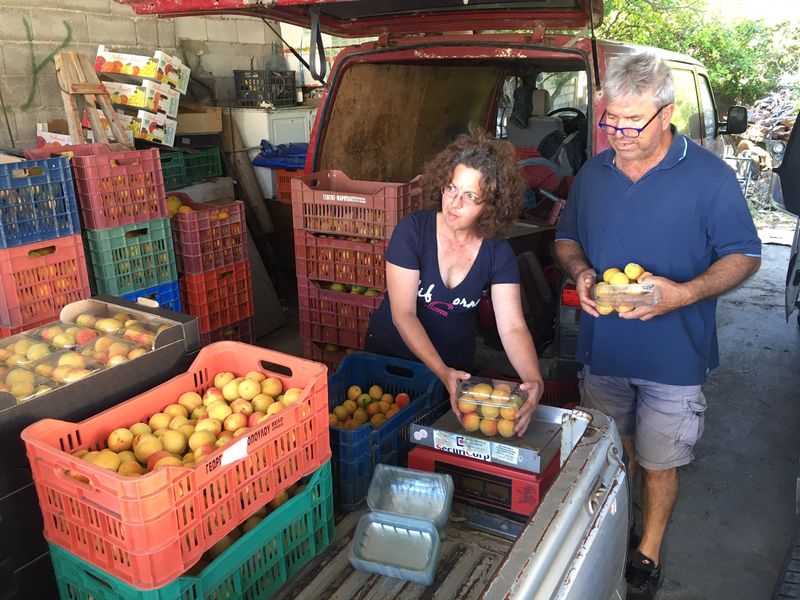 Varieties : Bebekou, Diamantopoulou
---
Bergamotes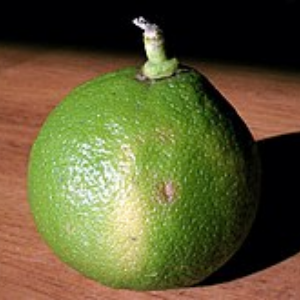 Variety : Citrus bergamia
---
Clementines & Mandarines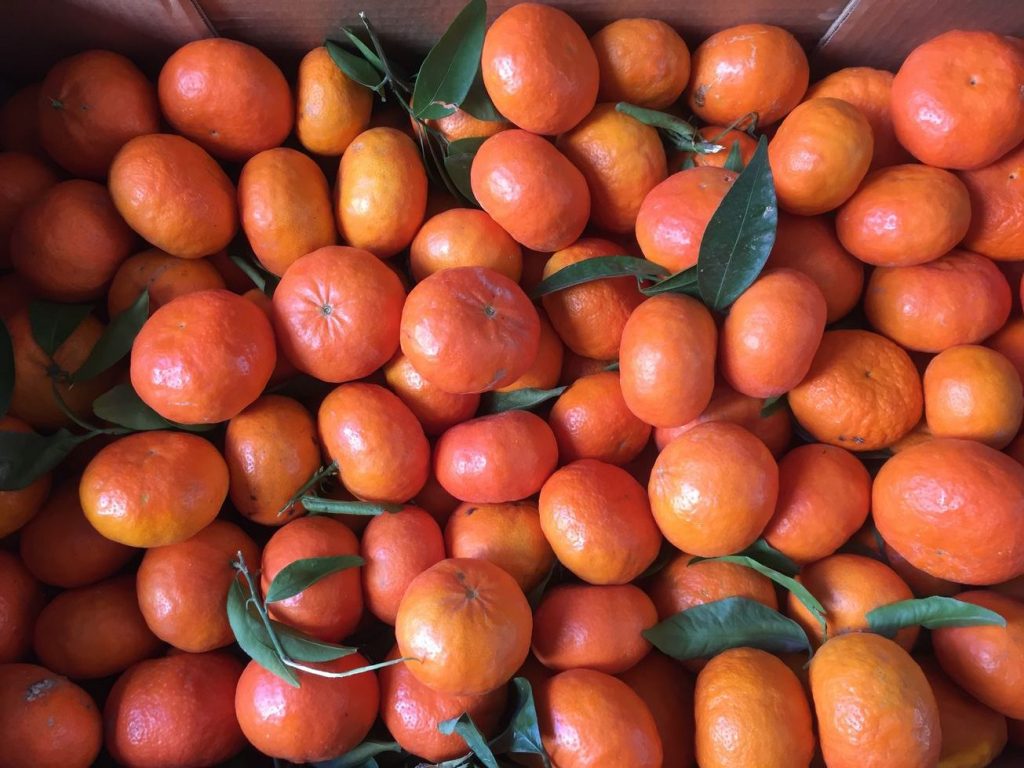 Varieties : Clementines, Nova, Encore
Nova mandarines are seedless fruits containing more fibers than Clementine. Perfect for juices !
Encore mandarines are coming late in the season. Super juicy and sweet, they can be kept longer in the fridge than any other.
---
Figs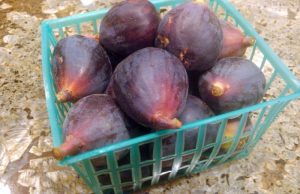 Variety : Mission
Mission figs are purple black, elongated and pink inside. Particularly sweet and syrup, excellent with fresh cheese or yogurt. To eat fresh or dried up.
---
Grapefruits
Yellow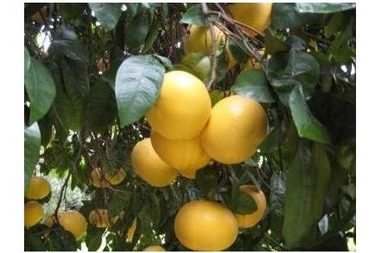 Variety : Citrus maxima
Sanguini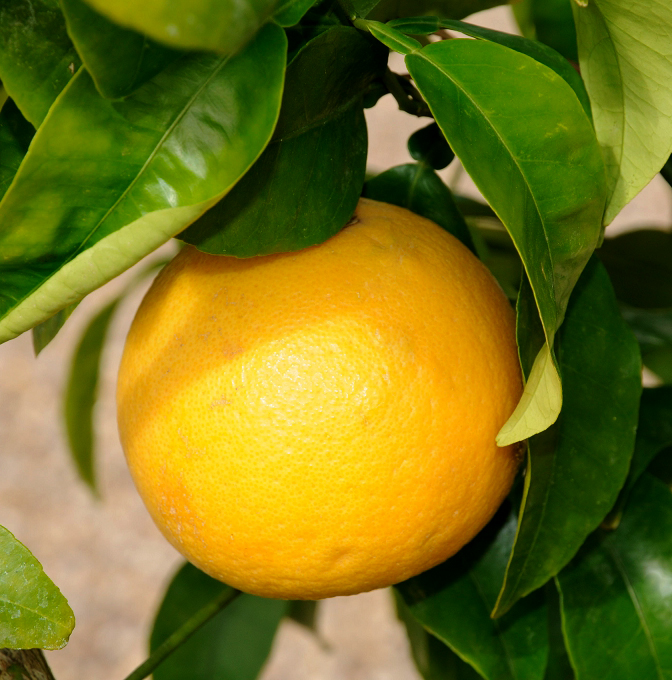 Variety : Citrus × paradisi
---
Grapes
Cardinal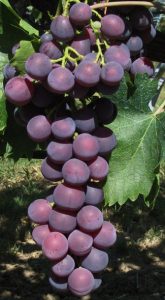 Variety : Cardinal
Gold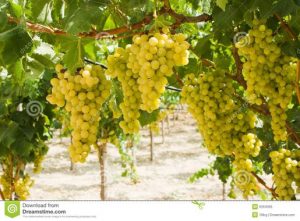 Variety : Gold
Red Flame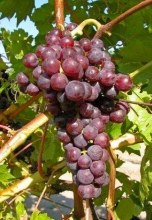 Variety : Red Flame
Strawberry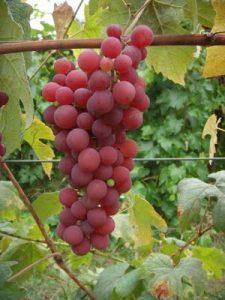 Variety : Strawberry
---
Lemons
Variety : Maglino
Very juicy Lemons with a few seeds, thick skin.
---
Oranges
Our oranges come from small-scale organic producers in and around the area of Corinth in south Greece. Most of these orchards are family owned and have been passed on from generation to generation.
Winter Oranges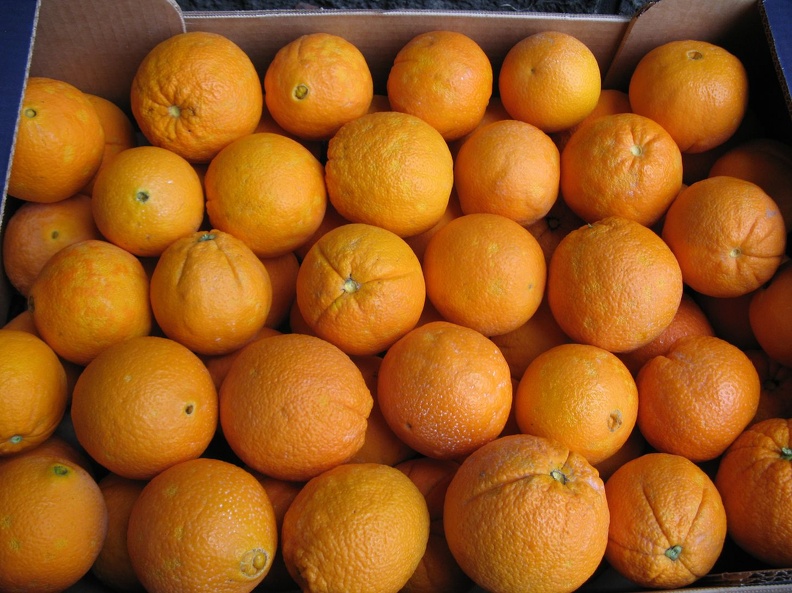 Varieties : Merlin, Navel, Navelin, New Hall, Lane Late
The Merlin variety is the best eating orange. The fruit is big and round shaped and has a light orange peel colour. Its flesh is sweet, fragrant and naturally very juicy. They have no pees and are easy to peel. Merlins can be eaten out of hand, juiced, or used in jam and dried fruit production.
They are available from November through April, with peak supplies in January, February and March.
Sidney Louis Walter Merlin was a British botanist and an Olympic Gold medalist who was born in Greece. He is best known for the introduction, in 1925, of the "Washington Navel" orange variety to his estate in Corfu. To this day, it is known in Greece as "Merlin".
Sanguine Oranges

Varieties : Moro, Tarroco
These oranges are sweet, juicy and very savoury. The red color varies depending on the season and variety (Moro are redddish outside and blood-red inside, while Tarroco are orange outside and light-red inside). It comes from the anthocyanin pigment. They have a high ratio of vitamin C.
Summer Oranges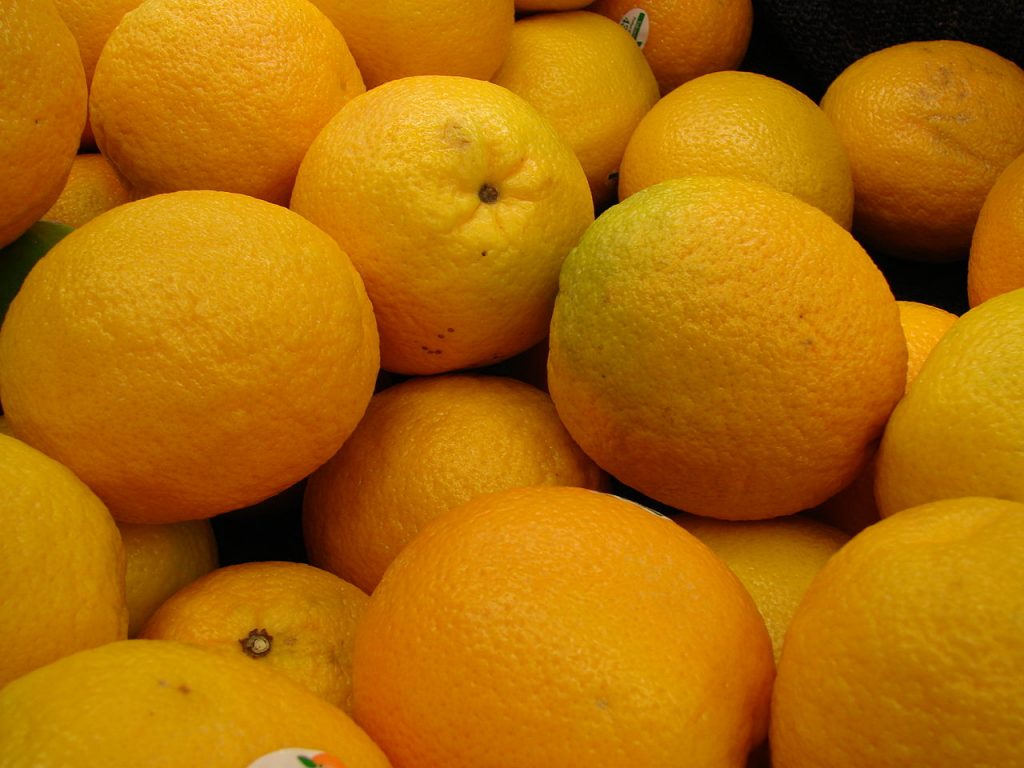 Variety : Valencia
Smaller Oranges with thin skin, very juicy, less sweet than Winter Oranges.
Bitter Oranges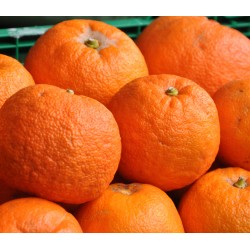 Variety : Bigarade
---
Pomegranates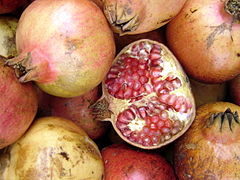 Variety : Ermioni
Local variety. Red inside, very sweet.
---
Olive Oil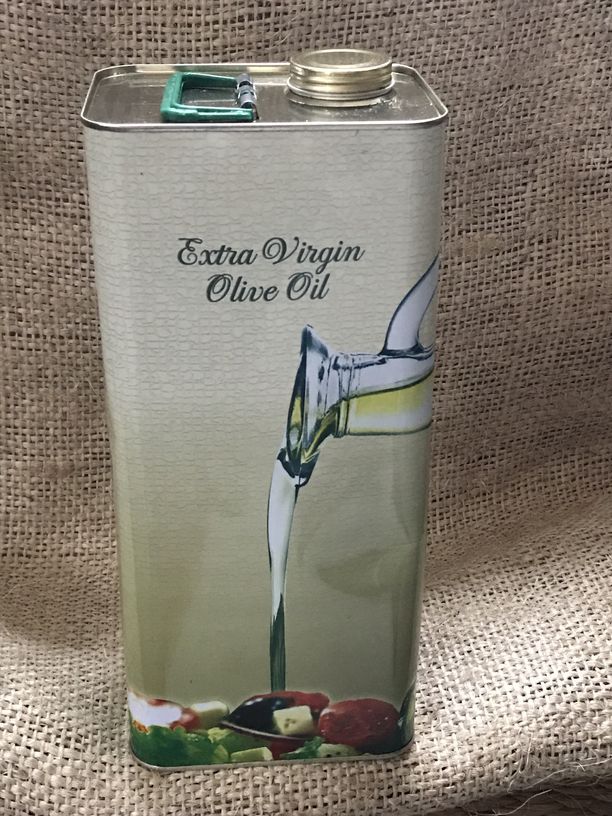 Olive Variety : Manaki
It is considered to be one of the best and most recognizable Greek olive oils. Its distinguished sweetness, its rich taste and soft texture offer an excellent flavor in cooking use.
To see the Organic Certification documents, Qualification Ratings and Chemical Analysis, follow the link to our Cloud : when clicking on the links below, you will be prompted for a login (Visitor) and password (guestguest).
---
Essential Oils
Lavender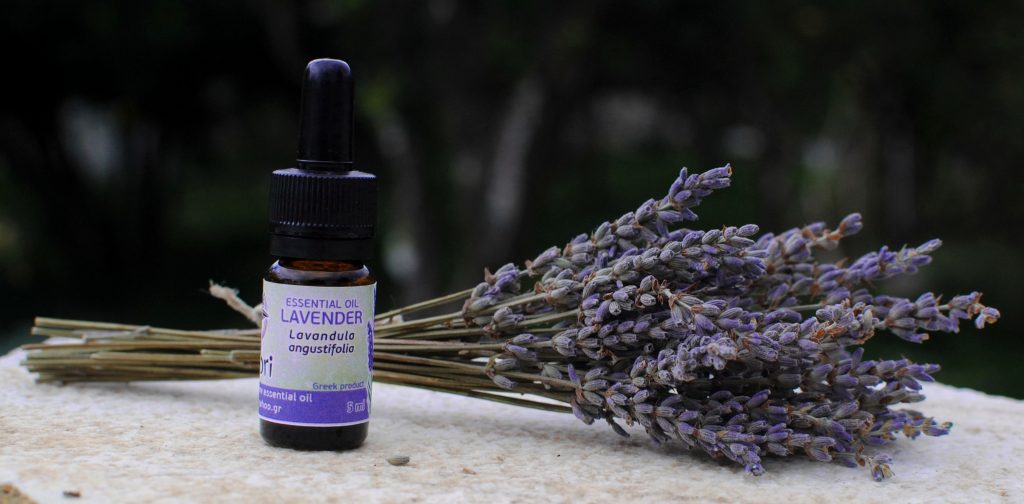 Variety : Lavandula angustifolia Mill.
Origin : Peloponese
Plant part : flowering tops
Powerful antispasmodic, calming, sedative, muscle relaxant, hypotensive +++
Anti-inflammatory, analgesic ++
Variable anti-infectious
Tonic, cardiotonic +
Cicatrisant +
Light anticoagulant, decongestant +
Oregano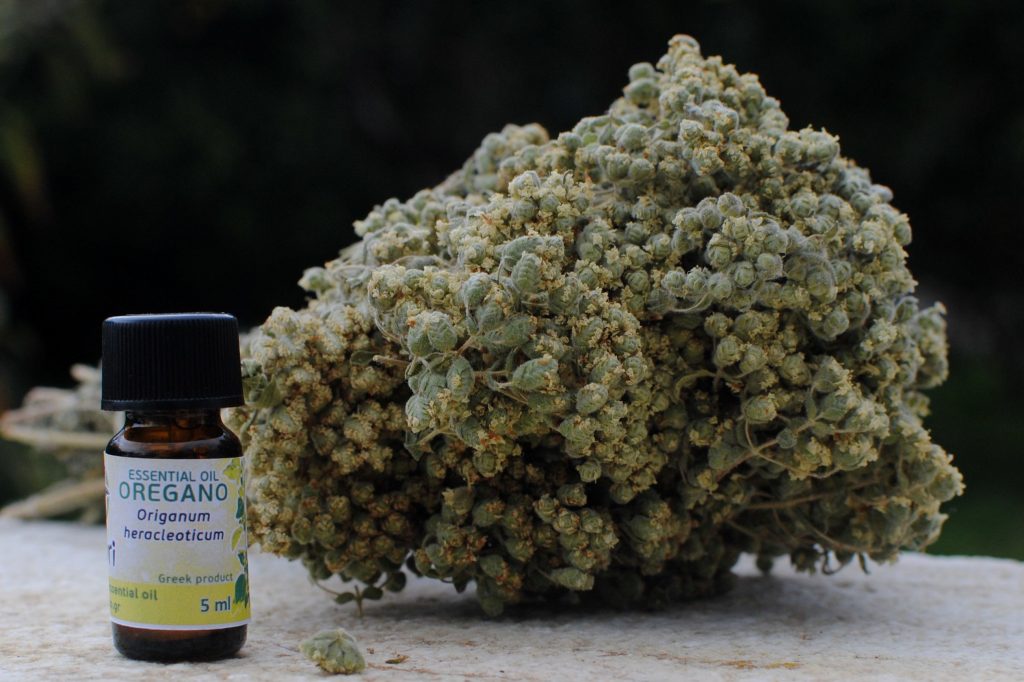 Variety : Origanum heracleoticum (Green oregano)
Origin : Naxos
Plant part : flowering tops
Powerful broad-spectrum antiinfectious , antibacterial, antiviral, antifungal and antiparasitic +++
General tonic ++
Immunostimulant
Warning: Dermocaustic oil, use imperatively diluted
Sage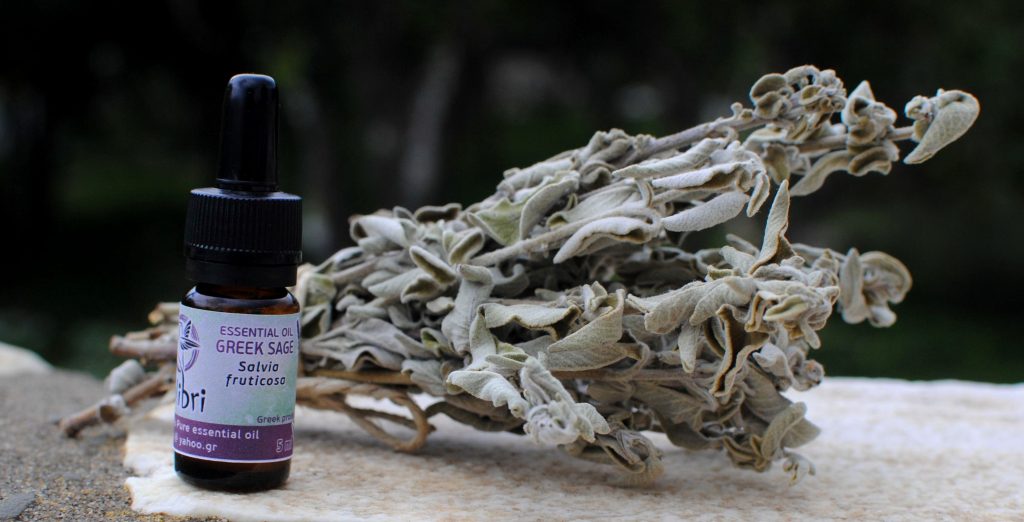 Variety : Salvia fruticosa or Salvia triloba (Greek sage)
Origin : Peloponese, Naxos
Plant part : leaves
Anticatarrhal, expectorant +++, mucolytic +
Light antiinfectious, antiviral, antiseptic
Thyme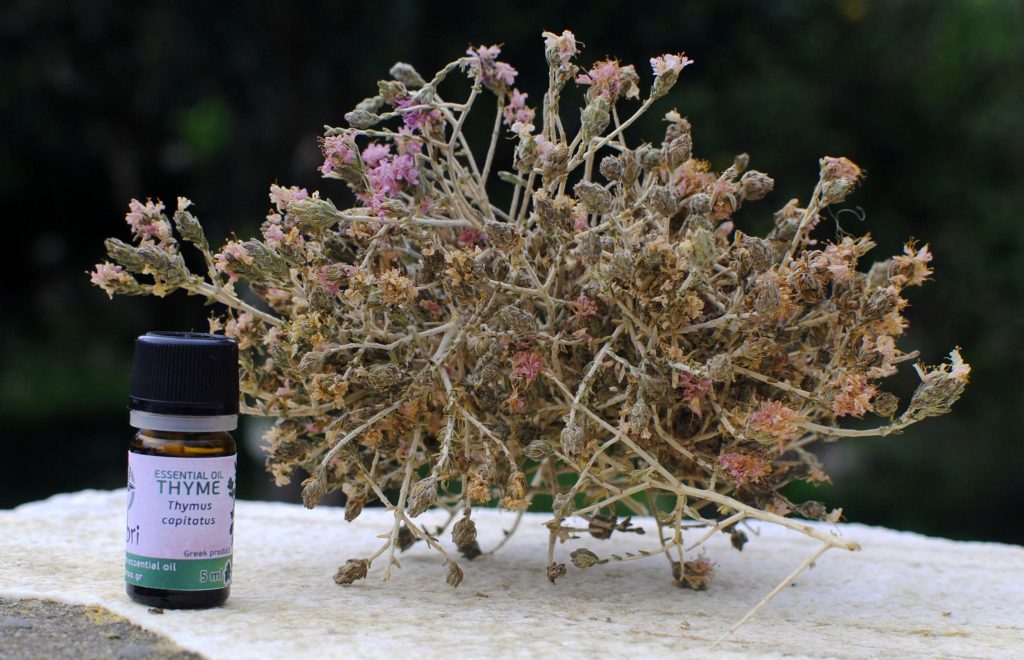 Variety : Thymus capitatus, Corydothymus capitatus (Spanish Oregano)
Origin : Naxos
Plant part : flowering Tops

Antiinfectious +++, powerful broad-spectrum antibacterial, powerful antiviral, antifungal, antiparasitic
General tonic ++
Warning: Dermocaustic oil, use imperatively diluted
---
Herbs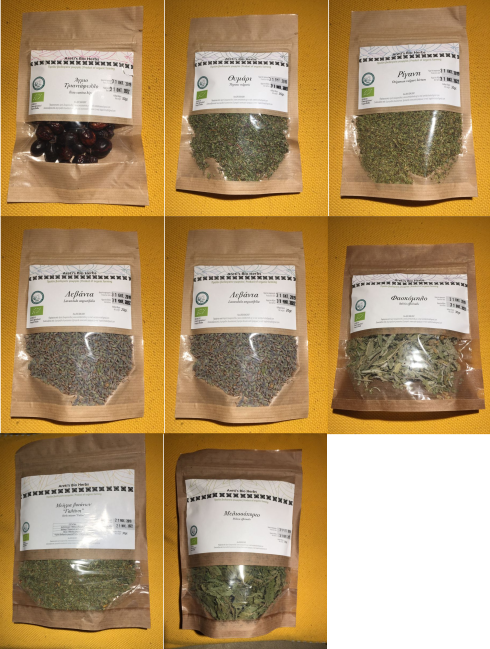 Oregano (Origanum vulgare ssp hirtum)
Thyme (Thymus vulgaris)
Sage (Salvia officinalis)
Lemon balm (Melissa officinalis)
Rosemary (Rosmarinus officinalis)
Lavender (Lavandula angustifolia)
Calendula (Calendula officinalis)
Mint (Mentha pulegium)
Saint John's-wort (Hypericum perforatum)
Wild roses (Rosa canina) from which rose petals and rose hips are used
---
Honey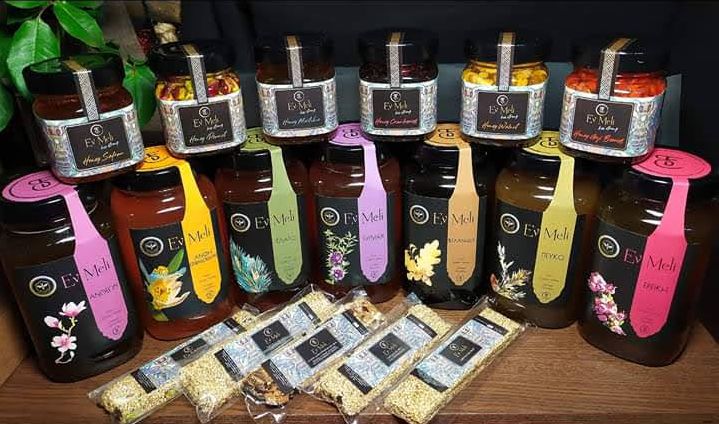 Ερείκης – Heather flower honey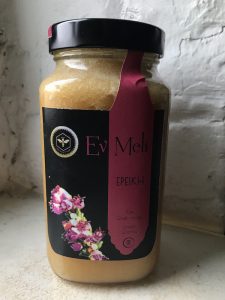 Variety : Erica manipulflora
Origin : Geraneia Mountains

Intensely aromatic with caramel notes and a characteristic, strong taste.
Aroma: Typical, delicate, earthy and bushy that leaves a sense of forest.
Color: Reddish
Crystallization: Due to its high natural glucose content it crystallizes very quickly (1-3 months)
Benefits: It is considered to be of high nutritional value and tonic for the human body, because it contains dozens of natural nutrients, vitamins, enzymes and amino acids. It has antiseptic, anti-rheumatic, anti-inflammatory properties, is a diuretic, disinfectant of the urinary system, has a positive effect on stones formed in the urinary system, renal colic, chronic cystitis, prostate and edema, liver and bile diseases.
Oak honey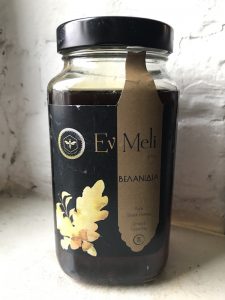 Variety :
Origin : Vardousia Mountains
Oak honey produced from honey secretions on the oak or broadleaf tree. It is collected at an altitude of 1350 meters, in the coniferous forests of the Vardousia mountains during the summer season.
Aroma:It has an intense and special taste, an aroma dark – almost black
Crystallization: very slow
Benefits: It is the honey type with the most powerful antioxidant action. Oak honey is one of the most nutritious types of honey. It's a rich source of potassium, magnesium, phosphorus, iron and sodium and has a low concentration of sugars. The enzymes it contains enhance the metabolism and function of vital organs. It also has disinfectant, astringent and healing properties that help the urinary and digestive systems and provides antimicrobial action in the intestine.
Πευκο – Pine honey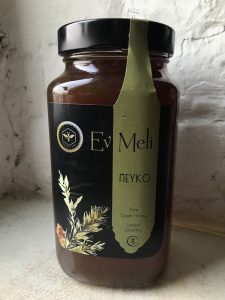 Variety : Pinus
Origin : Pine forests of North Evia
Pine honey is derived from the honey secretions of the insect Marchalin Hellenica. It is collected in the pine forests of North Evia during the period of August.
Aroma: It has a strong taste but it is not very sweet due to the low concentration of sugars
Crystallization:This honey belongs to the varieties of honey that do not crystallize
Benefits: Pine honey is considered honey of high nutritional value, which is indicative due to the high percentage of ash it has. This is mainly due to the large number of different substances present in its composition. In these substances, dominant are metals and trace elements (calcium, magnesium, zinc, iron, copper, etc.)
Ελατο – Fir honey
Variety : Abies cephalonica
Origin : Vardousia Forests
Honey produced from the honey secretions of the fir and collected during the period of May-June in the coniferous forests of Vardousia.
Aroma: It has light brown to light red color and delicate taste.
Crystallization: Fir honey has low moisture content, and its pH is higher than all other categories of honey. Thus, spruce honey deteriorates at a slower rate, compared to other categories of honey and especially to flower honeys, which have a low pH.
Benefits: It is low in glucose and rich in trace elements such as potassium, magnesium, phosphorus and iron.It has high nutritional value, rich in minerals and trace elements. It has anti-inflammatory, antioxidant and antibacterial properties and is recommended for athletes and children. Helps in stomach ailments and helps in better assimilation of sugars by the human body
Ανθέων λυγαριάς – Wicker flower honey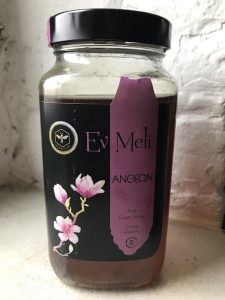 Variety : Vitex agnus-castus
Origin : Sperchios river, plains of Fthiotida
Wicker flower honey made by bees gathering nectar from the plant.
Aroma: it has reddish color and intense aromatic taste.
Benefits: anti-cancer as well as strong anti-inflammatory and antibacterial properties. It stands as an ally in the treatment of migraines and headaches, and also helps with constipation treatment, which is associated with hormonal problems. Wicker honey is also considered to have anti-aging properties.
Θυμάρι – Thyme honey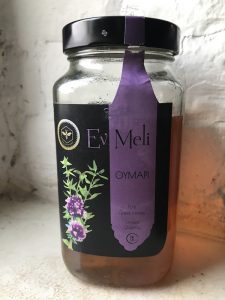 Variety : Thymus capitatus
Origin : Corinth & Boeotia

Wild thyme flower honey collected from the dry thymesites of Corinth and Boeotia.
Aroma: It has a light amber color, low moisture and intense aroma, with a taste that sometimes gives a feeling of "burning" in the larynx due to the high concentration of fructose
Benefits: Thyme honey has antiseptic properties, while it is recommended for the prevention and treatment of infectious, digestive and respiratory diseases. It is rich in minerals such as copper and iron, while it also contains boron.Thyme honey is used to treat coughs and bronchitis.
---
Grape Syrup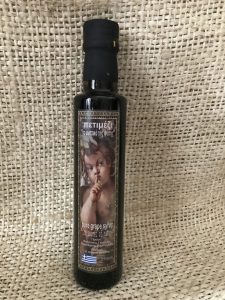 ---
Raisins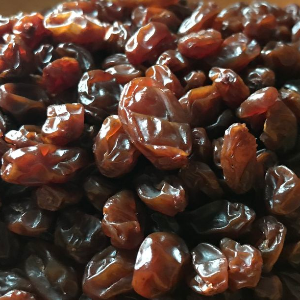 Variety : White Corinthian
Two methods are used to the grapes into an intense gusto melting in your mouth :
Sun drying : spreading the grapes under the sun for a long time makes them translucent and sticky
Gas drying : the grapes then contain less potasse, which impact on health is still being studied.
---
Tahini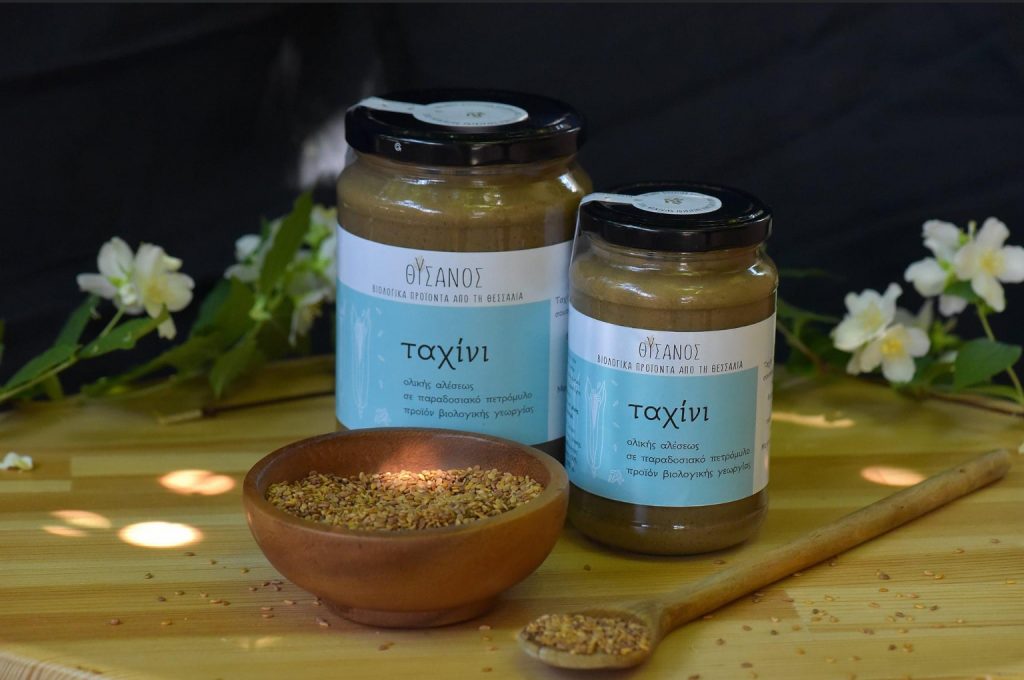 Sesame paste made from a traditional variety of sesame (brown sesame). Roasted at low temperature (60°) with its bark to become wholemeal taxini.